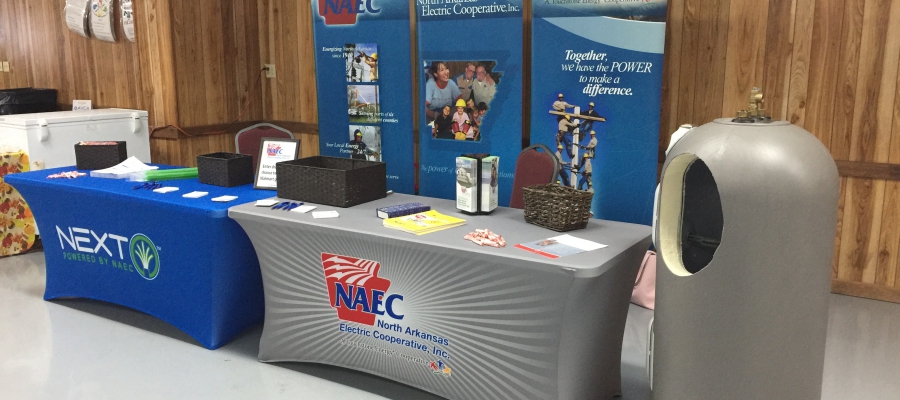 September 6th, 2019
Visit NAEC booth at Baxter County Fair
The Baxter County Fair will be held Sept. 10-14 in Mountain Home. Members can visit NAEC and NEXT employees at our booth in the Educational Building. We'll be at the booth at the following times:
5-9 p.m. Wednesday, Sept. 11
10 a.m. – 9 p.m. Thursday, Sept. 12 (Veterans Day)
10 a.m. – 9 p.m. Friday, Sept. 13 (Kids Day)
10 a.m. – 9 p.m. Saturday, Sept. 14
For more information, visit the Baxter County Fair Association website.