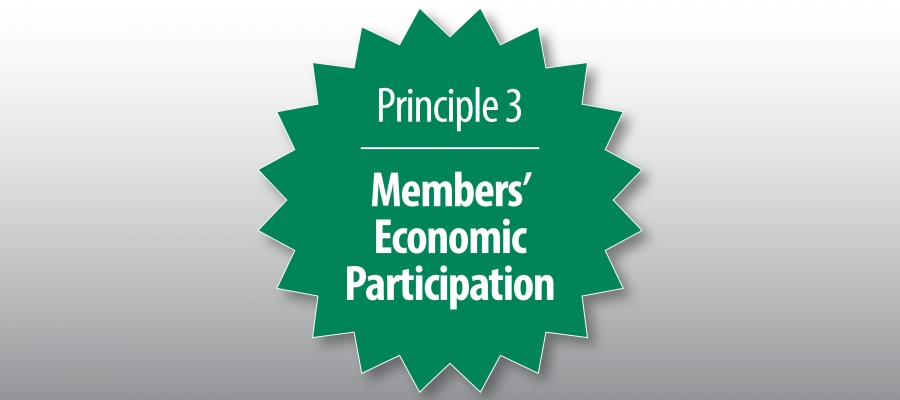 December 20th, 2019
NAEC returns $3 million in capital credits to members in December
North Arkansas Electric Cooperative returned $3,071,752 in capital credits to members in December. This marked the second-largest capital credits retirement in NAEC's history and brought the total returned to members to more than $39 million since the co-op's founding in 1939.
What are capital credits?
NAEC is owned by the members we serve. At the end of each year, the co-op subtracts operating expenses from the amount of money earned through rates. The remaining balance is called margins. The margins left over at the end of the year are allocated, or assigned, to each member's account based on the member's electric usage.
In the spring, each member receives a capital credit certificate detailing how much of the previous year's margins was allocated to their account. The capital is then retained by the co-op to use as operating capital for a period of time and then returned as financial conditions permit.
How does NAEC decide how much to return?
Each year the NAEC Board of Directors evaluates the overall financial condition of the co-op and decides the amount of capital, if any, to refund.
Did I receive a refund?
This year's retirement represented 57.49 percent of the margins assigned for 1997 and 3.56 percent of the margins assigned for 2018. Only members who purchased electricity during the years above received a refund in 2019.
How are refunds given?
Refunds checks were mailed Dec. 5. Members with a refund of less than $50 received a credit on their December statement. Non-active members with a refund of more than $2 received a check as well.
How do I get more information on my capital credits?
Please call NAEC at 870-895-3221; email info@naeci.com; or visit our Salem, Mountain Home or Ash Flat office. We are open 8 a.m. to 4:30 p.m. weekdays.
As a not-for-profit cooperative, NAEC abides by the seven cooperative principles, one of which is members' economic participation. Refunding capital credits truly exemplifies this principle.
---
If you would like to help local students continue their education and community organizations, then please consider joining NAEC's Operation Round Up® program. Members volunteer to have their electric bill "rounded up" to the next even dollar amount each month.
Enroll by completing this form, visiting an NAEC office or calling 870-895-3221.
Some NAEC members support Operation Round Up by donating their capital credit refund. If you would like to donate yours, please endorse your check and mail it back to NAEC. All donations are gladly accepted and tax deductible.