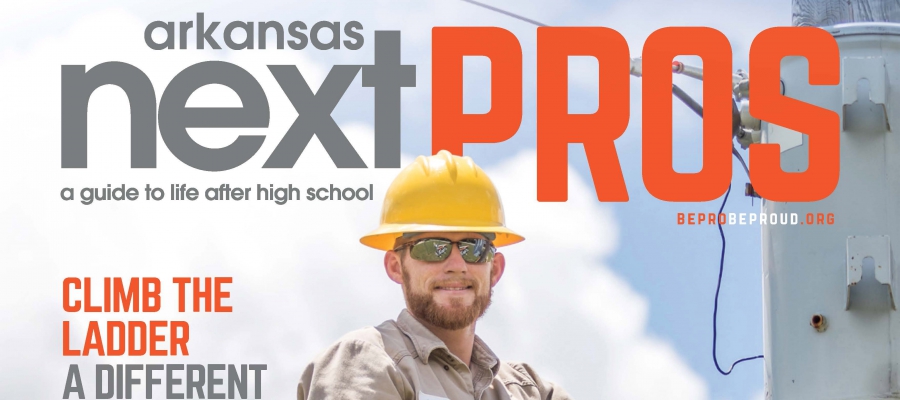 September 25th, 2019
NAEC lineman featured in magazine
The cover of this year's Arkansas Next Pros magazine features journeyman lineman Clint Ray, who works in NAEC's Ash Flat district.
The magazine highlights technical careers and is distributed to high school students across the state by Arkansas Business Publishing Group.
Ray completed the High Voltage Lineman Technology Program at Arkansas State University-Newport in 2011. He said he wanted a career that allowed him to work outside and help others.
"I enjoy meeting new people on the job every day," Ray said. "That could be when replacing a pole or restoring power after a storm. I also like being a role model for kids. They definitely like the bucket trucks. That makes your day."
Click here to read Ray's profile and the rest of the magazine.