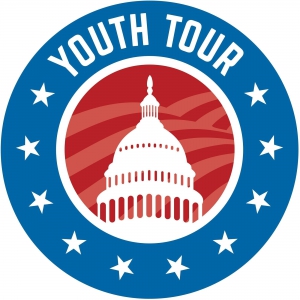 2022 Youth Tour returns to D.C.
North Arkansas Electric Cooperative will send four teenagers on the 2022 Youth Tour to Washington, D.C., in June. They include:
Daniel Haley of Izard County Consolidated High School
Annaliese Lengenfelder of Mountain Home High School
Peyton Love of Viola High School
Noah Stevenson of Izard County Consolidated High School
The Electric Cooperative of Arkansas will provide an all-expense-paid trip June 17-23 for a selected group of high school juniors from across the state. The trip will include tours of many major sites, including the U.S. Capitol, museums of the Smithsonian Institution and the Lincoln Memorial. Delegates also will meet U.S. senators and representatives and learn about the impact electric cooperatives have on the communities we serve.
Applicants had to be high school juniors during the 2021-2022 school year, and their parents or guardians had to be NAEC members.
The application for the 2023 Youth Tour will be posted at naeci.com by Feb. 1. Please contact Tori Moss, marketing and communications director, at 870-895-6210 or tmoss@naeci.com with any questions.