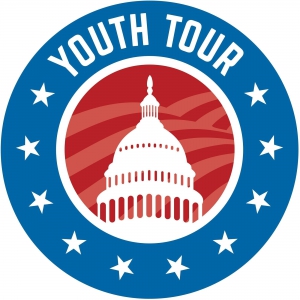 North Arkansas Electric Cooperative is accepting applications from high school juniors for the 2020 Electric Cooperative Youth Tour. NAEC will send up to five teenagers on the all-expense-paid trip to Washington, D.C., June 19-25, 2020. It will include tours of major sites, including the U.S. Capitol, museums of the Smithsonian Institution and the Lincoln Memorial.
Click here to download the application. It also is available at NAEC offices and from high school counselors.
NAEC must receive completed applications by March 13. Please call 870-895-6210 or email info@naeci.com with any questions.
Trouble viewing application? Download Adobe Acrobat Reader.