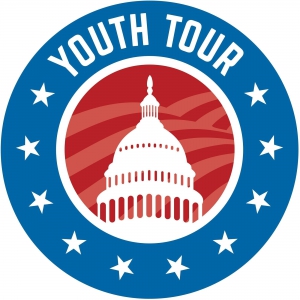 2020 Youth Tour canceled due to coronavirus
The 2020 Youth Tour set for June has been canceled due to the coronavirus.
North Arkansas Electric Cooperative traditionally sends up to five teenagers on the all-expense-paid Youth Tour to Washington, D.C., each June. Students apply while juniors. An application for the 2021 Youth Tour will be available on this webpage and through high school counselors by Feb. 1. Please call 870-895-6210 or email info@naeci.com with any questions.
Youth Leadership Council
Teenagers selected for Youth Tour are encouraged to apply to be the Arkansas representative on the Youth Leadership Council. The teenager chosen will return to Washington, D.C., for the YLC Conference in July and attend the NRECA Annual Meeting the following spring. He or she will develop even better leadership and public speaking skills, learn more about the cooperative business model and meet other student leaders from across the country. In addition, the YLC representative will be awarded the $2,000 Electric Cooperatives of Arkansas Youth Tour Scholarship to attend any accredited in-state institution of higher education, including vocational or technical schools. The YLC application will be included with the forms that Youth Tour winners and their parents must complete before the trip.