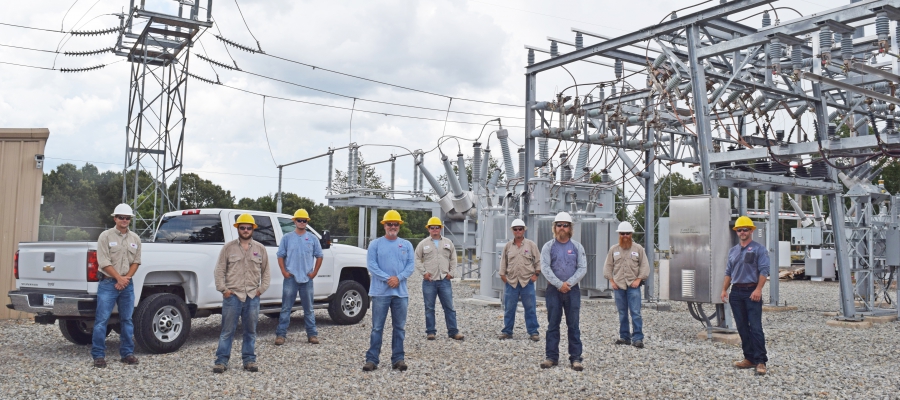 September 4th, 2020
Rebuilt Southland Substation goes online in Mountain Home
North Arkansas Electric Cooperative's rebuilt Southland Substation is now online and serving more than 1,150 Mountain Home members.
The substation is located on Pebblecreek Drive off of the Sheid-Hopper Bypass. The original structure was destroyed by fire following a lightning strike June 7, 2019.
"We are happy to announce the new substation's completion," CEO Mel Coleman said. "We truly appreciate the patience shown by members this past year as construction required occasional planned outages for the safety of our employees and contractors."
A temporary substation was constructed by NAEC with equipment from Arkansas Electric Cooperative Corporation immediately after the fire. It operated while the site was cleared and a new substation built.
"NAEC employees built a temporary substation from scratch in 16 hours," Coleman said. "That is a testament not only to their skill but also to their dedication to those we serve."
The transformer and remaining equipment from the temporary substation will be removed.
"Southland originally was built in 1984, and the new substation employs more advanced technology," Vice President of Engineering Jason Strong said. "Employees now can operate its feeders and breakers from our 24/7 dispatch center and have access to additional data, which will facilitate faster outage restoration."