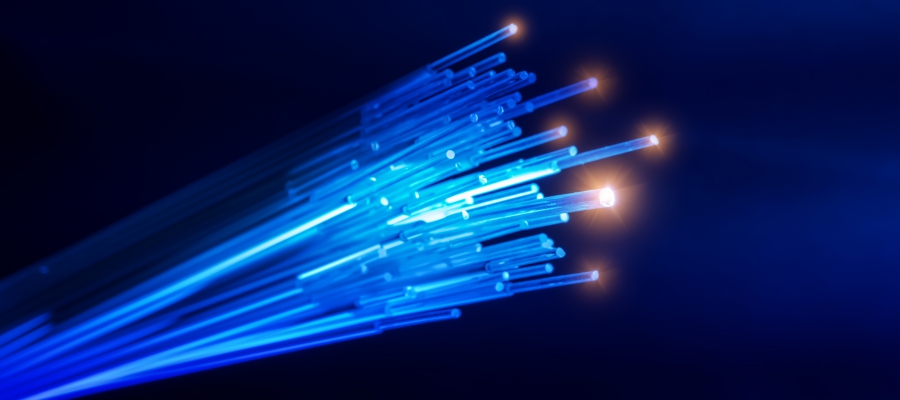 February 26th, 2021
NEXT awarded $27.5 million in recent FCC auction
Gov. Asa Hutchinson announced that North Arkansas Electric Cooperative's fiber subsidiary NEXT won $27.5 million in the recent Federal Communications Commission auction. The Rural Digital Opportunity Fund Phase I award will help NEXT bring gigabit internet and phone services to more unserved rural areas.
"I like to tell young people that in the high-tech world of the 21st Century, they can live anywhere and run the world from their front porch," Hutchinson said today. "With this ongoing expansion of internet and phone service, North Arkansas Electric Cooperative and NEXT are ensuring their customers in unserved areas will have the same opportunities as Arkansans in more populated areas. The cooperative has faithfully pursued the resources to improve life for its customers."
The past year has underscored the need for NAEC members to have access to the economic, educational and recreational benefits high-speed internet allows, according to Mel Coleman, CEO of NAEC and NEXT.
"We are investing more than $130 million in our fiber infrastructure because we know high-speed internet access improves our members' quality of life," Coleman said.
NEXT has reached more than 5,500 subscribers so far. Construction of the fiber-optic network continues throughout NAEC's service area and is expected to be complete by the end of 2023.
"NAEC was committed to the expansion of NEXT to all members even before winning $22.6 million in the FCC's Connect America Fund auction in 2018," Coleman said. "This $27.5 million from RDOF only strengthens our position."
During the RDOF auction, telecommunications companies bid on areas based on Census block groups. NEXT won 47. The more than 10,000 homes and businesses in those groups currently have access to internet download speeds of less than 25 Mbps. As with the CAF funding, NEXT will receive the $27.5 million over 10 years. The first payment is expected in late summer 2021.
"NAEC and NEXT are not only bringing true gigabit internet to our communities but also injecting about $130 million into our economy," Coleman said.
Across the United States, the RDOF auction will award $9.2 billion to bring high-speed internet to 5.2 million unserved homes and businesses. Arkansas companies won more than $424 million to serve more than 200,000 locations.
"Gov. Hutchinson continues to champion high-speed internet access for all Arkansans, and Sen. [John] Boozman has led the charge in Washington through his work with the Senate Broadband Caucus," Coleman said.
Boozman said he congratulated NAEC and NEXT on the award that will allow further investment in and deployment of broadband to Arkansans in an underserved region.
"High-speed internet has become a necessity – not a luxury – in order to live, work and learn in the 21st century economy," Boozman said. "As a member of the Senate Broadband Caucus, I continue to highlight this reality and advocate policies to expand access to this vital technology, especially in rural areas."