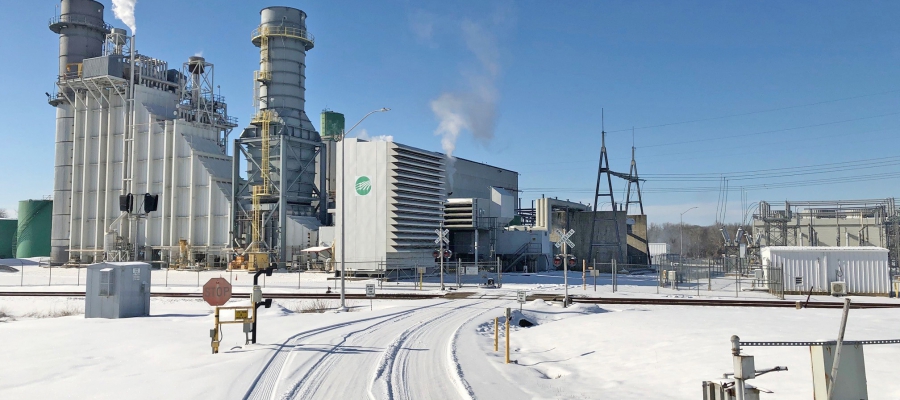 May 10th, 2021
Retiring coal plants early could affect electric grid reliability
February's record cold spell not only caused heating systems to work overtime, but it also highlighted the drawback of relying too heavily on one source of electricity generation — in this case, natural gas.
As a publicly traded commodity, the price of natural gas is dependent on supply and demand. During the week of Feb. 14, prices increased 10 to 100 times normal as supplies decreased due to frozen wells in Texas and Oklahoma and demand increased across several states.
Because of this potential for volatility, NAEC's wholesale power provider Arkansas Electric Cooperative Corporation strives to maintain a diverse portfolio of generation resources to limit the impact such spikes in one fuel source can create.
AECC has three hydroelectric generating stations as well as purchase power agreements for biomass, wind and solar energy that total more than 18 percent of its portfolio. Renewable sources of electricity are beneficial and increasing in use (in large part due to tax subsidies), but we cannot rely on them to deliver electricity to members 24/7. As we know, wind often stops, and the sun always sets. For reliability's sake, we must maintain baseload generation delivered to the electric grid by natural gas and coal plants.
In recent years, though, we are having to rely more on natural gas for baseload and less on coal plants as many face early retirement spurred by government emissions regulations and/or lawsuits from environmental groups. In Arkansas alone, 3,200 MW of coal generation is set to retire by 2030.
The prices and grid instability we saw in February should be a wake-up call to how vital natural gas and coal are for baseload generation. NAEC will continue to advocate a mix, so we can provide you affordable, reliable electricity.
— CEO Mel Coleman