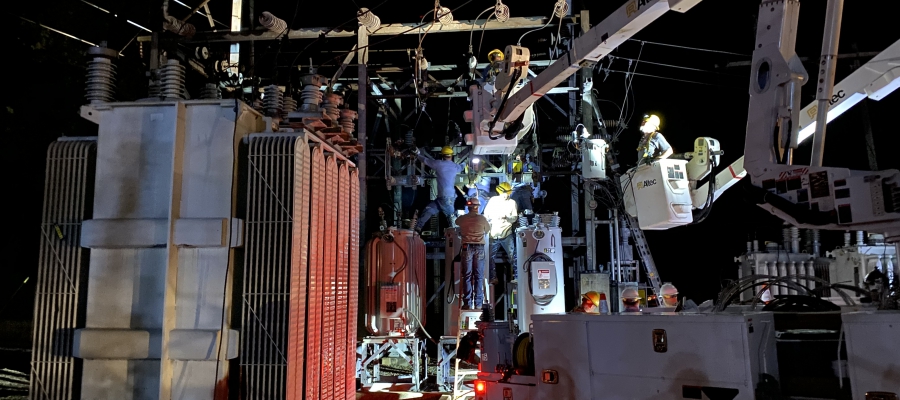 June 6th, 2021
Personnel restore power to Norfork Substation after fire
North Arkansas Electric Cooperative personnel restored power to the Norfork Substation by 8 a.m. June 7. Lightning struck the substation, which is located at the base of the Norfork Dam, late afternoon June 6. It caught a regulator on fire and caused additional equipment damage.
Initially, more than 5,000 members served by the Norfork, Pineville and Sycamore Springs substations were without power. Personnel restored power to the Pineville and Sycamore Springs substations as well as the Jordan feeder of the Norfork Substation by backfeeding the electricity.
NAEC appreciates the assistance provided by area fire departments and law enforcement agencies.